Private/group Inline skate lessons
Best inline skate teacher in Florida's West coast.    Beginner or speed lessons.  
941-822-3104     willi4@earthlink.net

best inline skate teacher



*People call this Rollerblading but,  Rollerblade™ is a brand name.  Inline skating is what we do with RollerbladeTM or K2TM brand skates. Inline Speed Skating is what we do when we go f-a-s-t.
                                    

   At Brian Piccolo Velodrome Park, FL. January 2013
I am a good instructor in that I can immediately assess what you must do, what you are doing right and where you need to improve.   Call, get rolling.
The story of inline skating:
Inline skating  began in the 1980's. Two brothers from Minnesota that iced skated decided to redesign the roller skate (quads) so they could train for hockey in the summer. They added the brake on the back and added wheels so they could skate on it as they did on ice, but on the streets/wood floor. Out of that came the modern inline skates. Inline skate brands like Bont, Simmons (made in America), and K2 are as commonly known to speed skaters as sneakers lines are well known to runners.  We hope to get to the Olympics, and we will.   2024 here we come!

 S

I

f  you need help buying a pair of skates give me a call.   I will guide you. Are you buying for recreational or speed skating?  I suggest you get a pair of skates that fits you well and are comfortable.  There is nothing worst than dressing up with all your gear, driving out to skate and  find that your skates don't feel good and hurt your feet

. 

 
 I suggest you start with  90mm and above.  Its best to get 100. This helps because you will enjoy skating more and the wheels and bearing will be of better quality. Most important you will keep doing the sport.  Smaller wheels are great if you want to do tricks.

When you purchase your skates make sure you try them out on  carpet and roll some before as you may want to return them.  Never buy bigger sized skates.  If someone bought you a bigger pair, and they are half size bigger use 2 pairs of socks to take up some of the space. It would be best to exchange them! 

For kids, check skates that expand as the child grows.
If you are 4 to 80 yrs old you can skate!
No injuries to joints.
INLINE SKATING COACH~ skate instructor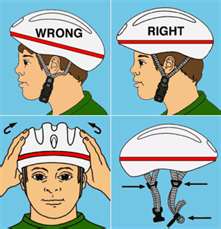 Wear your helmet correctly.
                         Are you sad, depressed?  Skate!

Learn skating

get in great shape

Be a confident  skater

lose weight

Improve your health, Appearance , Be happy
An exercise your body loves
Have fun skating in Sarasota, Pinellas, Tampa!
I will change your perceptions and attitude about fitness, and skating
I will teach you to skate with confidence, and

Tone up
lose fat
Improve mental alertness
take up better eating habit
HAVE FUN!
meet new friends  

great instructor!



941-822-3104
  ladies, you are pretty when you are strong
men, you are strong when you are healthy
                                         Immediately you will  feel awesome
Skate Lessons in  Sarasota, Clearwater,  Tampa, Fl